Certified Life Coach and Social Media Professional Reveals the Steps to…
Get Paid Large Sums of Money to Pursue Your Passion and FINALLY Do what You Love…As Your "DAY JOB"
Turn Your Passion into Profits using Social Media
You're about to discover the practical, proven steps to turn your passion into a consistent, stable stream of income!

This is not a get rich quick scheme. Any legitimate business requires work, but it's important to be strategic and know the right strategies that will produce results for your business. That's what you're going to learn with this program!
From: Joy Bing Fleming, MBA, CC
Don't you wish you made more money? Wouldn't it be nice if you really enjoyed your work and had more flexibility to spend time with the people in your life that matter the most?

Are you tired of putting your dreams on hold… while you work a job you hate, report to a boss you hate, and work yourself sick 40, 50 and 60 hours a week… just to BARELY pay your bills?

Have you been trying to make money with your passion, but you just haven't created the results you're looking for? Are you tired of struggling? Are you finally ready to move forward & get results?

Are you starting to feel like you're getting too old to pursue your dreams… because you're overwhelmed with bills, family life and daily responsibilities that make it impossible for you to even THINK about making money from your passion?

If you answered yes to any of the above questions, then you're about to discover a proven, step-by-step method to turn your passion into a stable, reliable stream of income!
Introducing Social Media 101
By improving your social media & online marketing skills, you have the opportunity to experience these
exciting benefits
:
Have a Top Ranked site on Google, so prospects will be able to find you online
Increase the traffic to your website (without spending thousands of dollars on SEO or pay per click ads)
Constant flow of "warm" leads/prospects (50 – 100+ new leads per day)
Convert Prospects into Paying Clients
Grow your Online Following / Build a Bigger Buzz
Expand your Business & Generate a Consistent Stream of Paying Customers
Boost your Business Bottom Line
International Exposure
TV appearances, Speaking Engagements
If we had a system that could absolutely help you improve your online marketing skills, increase your sales & income, & make money with your passion, would you commit to whatever is necessary to take advantage of it?
If so, then our Social Media 101 Video Training Program may be for you. In this Social Media 101 training program, you'll learn:
Social Media Basics
Most common mistakes people make when marketing their products/services online
Learn what it takes to get consistent results with social media
How to strategically set up your social media profiles & brand yourself
Facebook Marketing Strategies
How to connect with "targeted" prospects
How to convert prospects into paying clients!
How to get results with Fan pages, Groups, & your Personal Profile
Get more prospects to "Like" your Fan page
Vital piece of code that will save you Hours of time on Facebook
How to manage & keep track of your prospects
Twitter Marketing Strategies
Take advantage of a secret method to quickly & easily attract hundreds of "targeted" prospects on Twitter!
How to convert prospects into paying clients!
When's the best time to tweet? Learn specific times when your tweets will get the most exposure
Exciting tool to build credibility & showcase testimonials using Twitter
How to manage, keep track of, & sort your followers
Blogging, SEO, & List Building Strategies
Increase the Traffic to your site without spending thousands of dollars on SEO or pay per click ads
Get Ranked on Google!
How to Find Compelling Content for your Blog
How to Get your Content Virally Spread throughout the Internet
How to Make Money from your Blog (affiliate marketing & more!)
List Building – How to build a database of hundreds of "targeted" prospects
Sales Strategies
Scripts for Scheduling Appointments & Overcoming Objections
Influence – Learn the questioning process to create interest in you & your services
How to be very proactive about your business & take social media marketing to an entirely new level (get quicker results!)



Client Results
Verena Martin – http://southparkhypnosis.com- traffic rank increased 91% in 8 weeks!
Roni Faida Clark – http://the-travel-guru.com/- traffic rank increased 73% in 8 weeks!
Dina Marais – http://coachingself.com – traffic rank increased 77% in 5 weeks!
Dr Crystal Green – http://askdrcris.com – traffic rank increased 83% in 5 weeks!
Joy Bing Fleming came highly recommended by a friend and business contact of mine. After meeting with Joy in person, I knew I needed Joy's help to boost my business and it's exposure. I started working with Joy mid December of 2011, when I had no idea how my website was performing and how I could even find out about its performance without having to pay a lot of money.

At that time my website, http://southparkhypnosis.com/ was ranked around 23 Million (per Alexa.com). With your website rank, the lower the number, the better (for example, Google.com is ranked #1). So at a rank of 23 Million, that meant no traffic was coming to my site. By mid February 2012, my Alexa rank improved to 1.9 Million (my website rank improved 91% in only 2 months). As a result, my business picked up tremendously because clients can find me online.

Joy has showed me ways to organically grow my website's performance and ranking without having to pay monthly SEO fees. Working with Joy Bing Fleming is incredibly valuable if you want to grow your business. You cannot afford not to tap into Joy's wisdom and knowledge. Besides being a genuine, honest and caring person, Joy is a true professional always keeping her client's best interest in mind.

- Verena Martin
What's in a number – everything if you are tracking your Alexa ranking and that is what Joy has trained us to do since day one. In 5 weeks, my traffic rank increased 83%!

Joy – I was previously working with another social media coach, and she doesn't know half of what you know! I feel like I haven't paid you enough.

Thank you – you have really turned my business around. And thanks for being available whenever I need a friend!

- Dr Crystal Green
I am a "fan" of Joy Bing Fleming! Because of her excellent online marketing skills, I became a client after developing a relationship with Joy on Facebook and Twitter. Joy is an excellent online marketing coach. Joy provides remarkable service including development, training and on-going support at a reasonable cost.

She is extremely resourceful and very responsive to my many individual requests. But more than that Joy is a joy! She has an engaging and lively personality. I have recommended several clients to work with Joy because of her ethics and outstanding quality of work. Her service has been invaluable!

- Adrean Jackson Turner
Joy is a great coach, an impressive professional and social media expert. She is masterful in coaching people to create a powerful web presence and generate clients through social media. Joy walked me through the whole process from setting up on facebook and twitter through to generating clients. She has an impressive amount of material on her website that assists in marketing. Her open and generous coaching style makes her a lovely person to work with. I would recommend her to anyone who wants to learn how to use social media to build their business effectively. Thanks Joy!

~ Celia Bray
Hi Joy. I just wanted to thank you SO much for all the guidance and support you have given me over the past few months. I am seeing the results and can't wait to see what happens in another 6 months! Your videos are incredibly insightful! Just wanted to share my appreciation with you. Take care!

~ Iqbal Atcha
Hi Joy – I would be happy to tell your prospects that working with you has been a wonderful experience. Not only did I learn a lot, but I have increased the traffic to my business website (www.GraceInACup.com).

I am so happy with your services that I tell all of my other business partners and friends about them. I look forward to all of the informative webinars and emails. Finally, what I am most impressed with, is that if there are changes with Twitter or Facebook, you keep me informed. I love what this experience has done for my business and for me personally.

- Marian Owens
Joy – I have looked at the first video about Facebook (which I just signed up to a few days ago) and already learned what I need to do concerning having a private and/or business Facebook account.

Additionally, I am better informed about how to take Chat offline and how to adjust my privacy settings more appropriately. I'm very excited about going through all the material, because if they are all like the first one, I can see that you have simplified them and present them in an easy to follow style (I particularly like the yellow oval that accompanies your cursor – I can always easily see where you are pointing).

To show my gratitude for your generosity, I will now contact several of my friends and business colleagues and recommend they purchase your program.

- Penny Parks
Order Today for this Amazing Opportunity & Get Over $500 In Value Added Bonuses
Additional Training Videos
Twitter Automation – Learn how to attract highly "targeted" prospects who WANT to do business with you
Blog Automation – Learn how to automatically send your blog posts to your Target Audience
FREE Business Cards – Order 250 business cards for FREE!
10 Personal Development Ebooks including:
Boost Your Confidence! How to Succeed At Being Yourself
Goal Realization Made Easy – Your Guidebook to Lasting Happiness
FREE WordPress Video Tutorials – WordPress is the #1 blogging platform that I recommend using.
FREE Advertising for Websites/Blogs (and get FREE Feedback that will help you improve your site's marketing effectiveness)
FREE Online Appointment Scheduler – It schedules all your appointments for you and even sends out reminder emails to you & your customers.
FREE Directory Submitter – "Increase Your Google Ranking By Quickly Getting Hundreds Of High Quality, 1-Way Links To Your Website/Blog In Record Time!"
Jump-start Your Life with a Free Call from one of America's most influential motivational speakers and coaches!



You deserve the best! We're going to set you up for success!
Social Media 101 Training Videos – $1500 Value
Value Added Bonuses – $500 Value
TOTAL VALUE – $2000
Receive a 90% Discount when you order Today!
90% Discount = $197 (one time payment)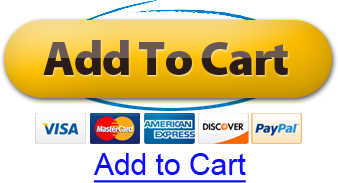 Note: You will first be asked to create a username & password. Then you will be taken to the payment page. Once payment is made, you will be given immediate access to the Social Media 101 training site.
100% MONEY BACK GUARANTEE
Try my Social Media 101 training system for 60 days at my complete risk. Watch the videos, read over the training materials, see if you aren't completely empowered to start making money from your passion.
If you're unsatisfied for any reason, simply contact me within 60 days of purchase, and I'll give you 100% of your money back. No questions asked. I'm committed to helping you make your dream come true. I want this to work for you. If it doesn't, I'd rather give you a refund and encourage you to keep going after your dreams.
Let me show you how to turn your passionate hobby into a profitable career.
Simply Click Here to Order Today for this Amazing Opportunity.
Note: You will first be asked to create a username & password. Then you will be taken to the payment page. Once payment is made, you will be given immediate access to the Social Media 101 training site.
Sincerely,
Joy Bing Fleming, MBA, CC
Joy@LifePassion.net
This site and the products and services offered on this site are not associated, affiliated, endorsed, or sponsored by Google or Facebook, nor have they been reviewed, tested, or certified by Google or Facebook.